AstroTurf Pitch Offical Opening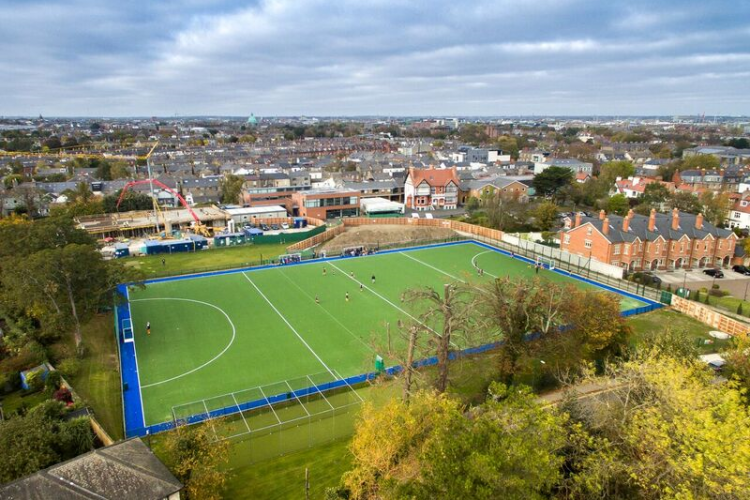 AstroTurf Pitch Offical Opening
Today we had the official opening of our new Astro Turf pitch. We were delighted to be joined on the morning by our special guest Ms. Gill Pinder, Irish Hockey, World Cup Silver Medallist, 2018 along with Mr. Martin Caniffe, Hockey Ireland President, and Leinster Hockey representatives Mr. Kenneth Carroll and Ms. Ann Ronan.
A special assembly took place on the new pitch where we heard from the principal, Ms. Byrne, Ms. Pinder, Rachael Lamb, 5th year student, Mr. Burmeister, our sports co-ordinator and Mr. Bill Harte, chairman of the board of governors.
This was followed by a Staff V Students 1 v 1 penalty competition and a Form 1 Hockey Blitz.
There are a number of people to thank for organising the opening but a special mention must go to Ms Shillington and we wish her well as she represents Ireland in the Cricket World Cup in November in Guyana, our sports coordinator, Mr Burmeister, Ms Connery who joined the teaching staff this year and is an ex hockey international with over 100 caps, Mr Hoffman and Mr White.